<![if !vml]>

<![endif]>

Surface Mounted Traffic SPIKES
Controls the Flow of Traffic
Tired of people entering your property
Tired of people entering thru the exit lanes
or entering under your lift gate

A simple SOLUTION TO direct traffic flow

Positive unattended one way traffic control-

Note Traffic Warning signs are also available in dual sided illuminated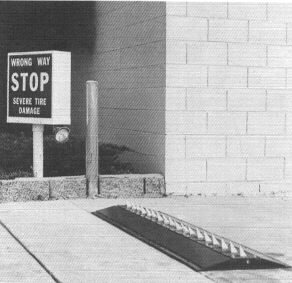 Traffic control products are ideal for controlling traffic direction and speed through a controlled entry location.
Traffic spikes prevent vehicles from proceeding through a traffic lane in the wrong direction
spikes enforce one-way traffic lanes.

Prevent vehicles from entering thru slow closing exit gates

Great went used for gated communities
use a gate for entrance and unattended traffic spikes for exit points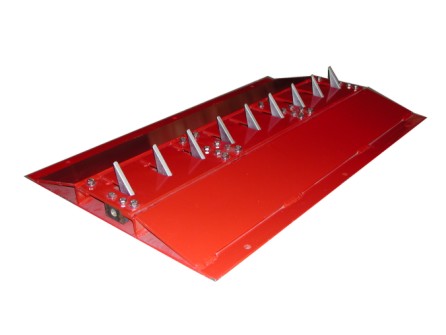 Facts: there are several Models of traffic spikes panels
1) surface mounted 3 foot panels as show above available in latch down and non latch model
2)surface mounted 3 foot panels with standard or heavy duty ramp plates
from 1/4" TO 3/8" thick -for heavy axel loads
options included: Zinc Coating for beach areas or extremely salty wet areas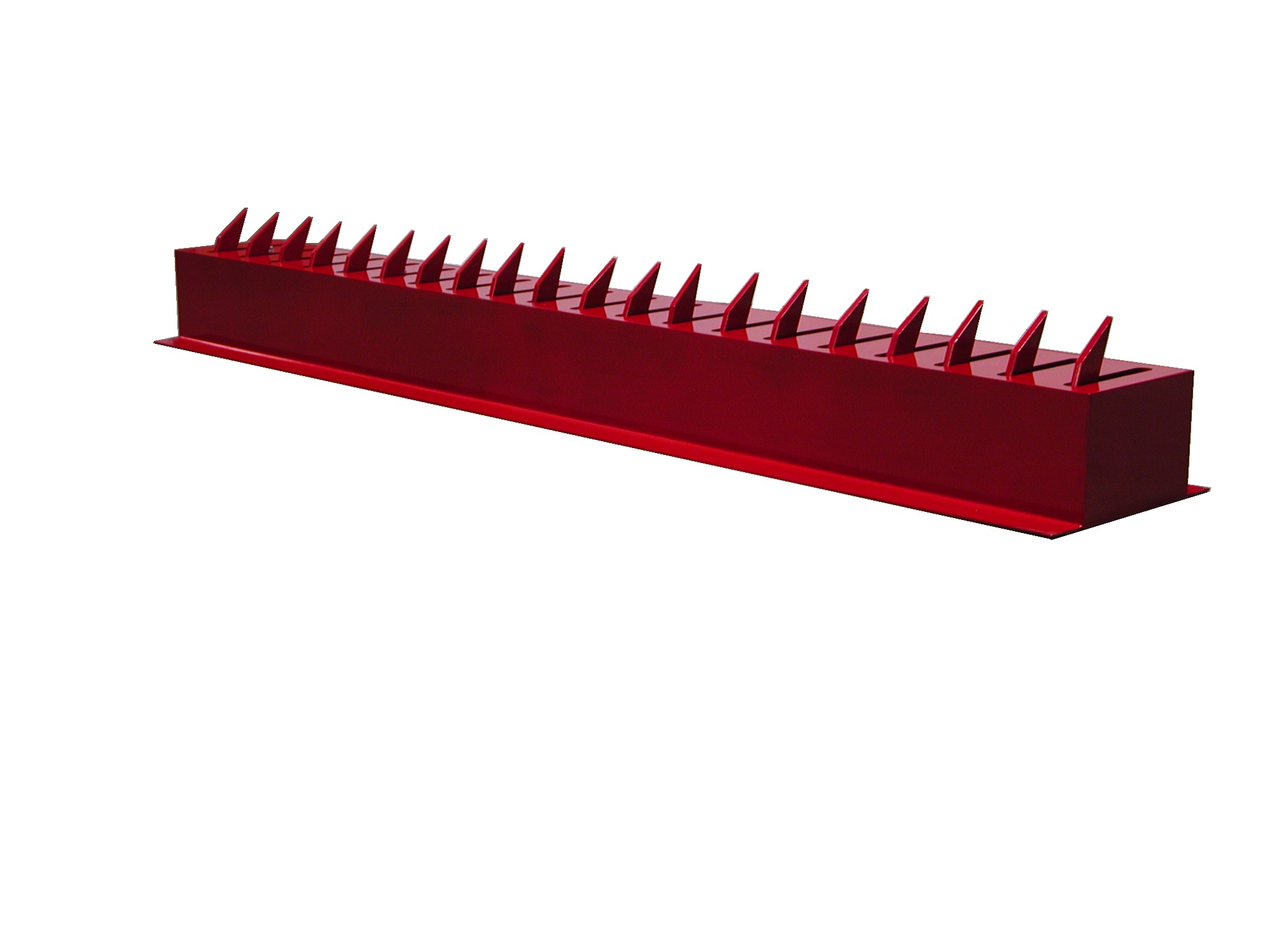 In Ground Models Flus Mounted Tire Road spikes
These units are available in 3 and 6 ft sections-
In ground or flush mounted models
available in a latch down or non latch model
which requires trenching of asphalt or concrete
Theses units are available in 3 foot or 6 foot sections
(note freight on 6ft. units is much higher)
these Units are available with a 1/4" standard 3/8 " or 1/2 super heavy duty top plate
for extremely heavy loads 30,000lbs loads per axel - i.e. semi trucks military vehicles etc. available on DC Models Only
Optional Latch Down Teeth Models available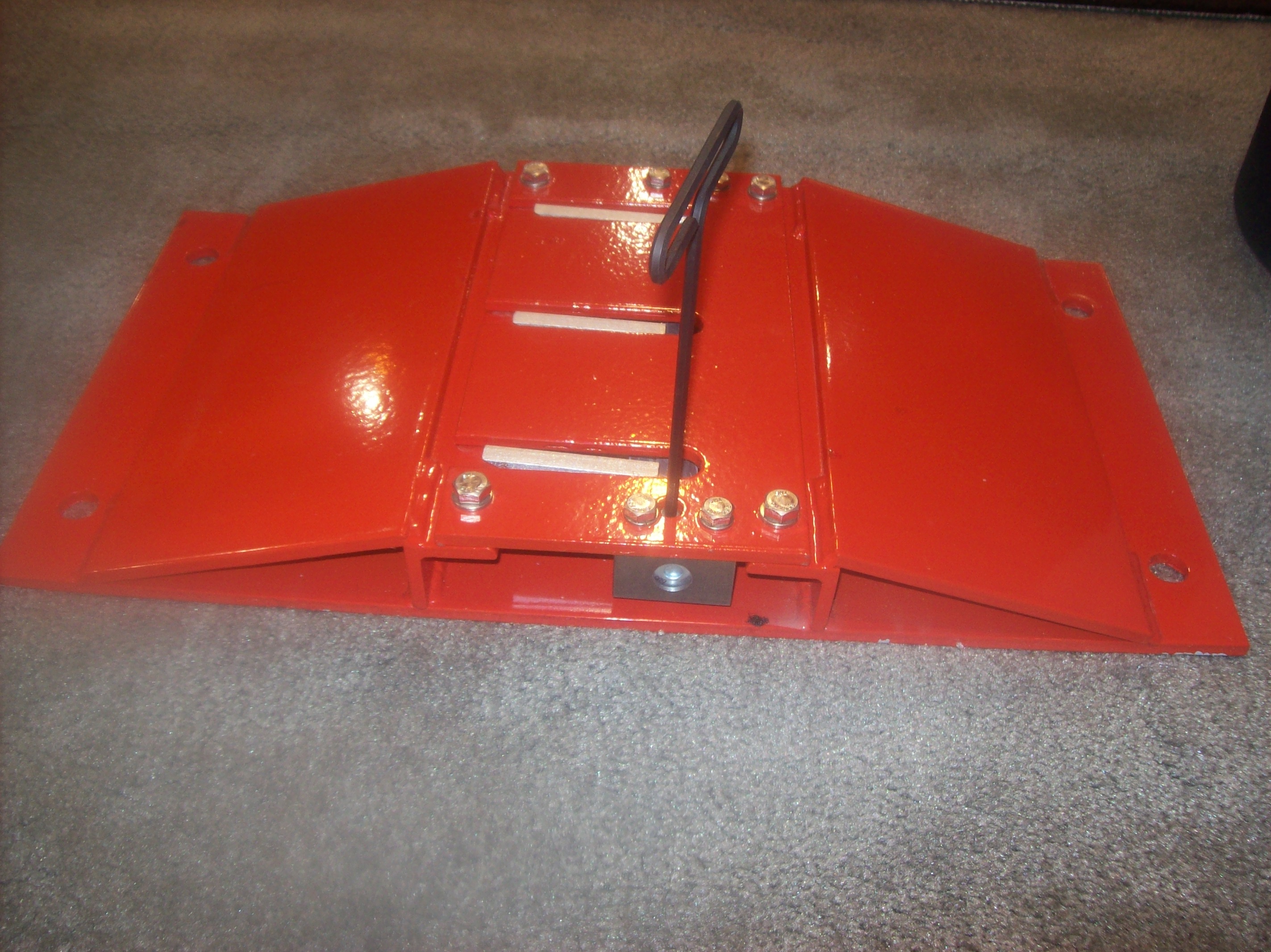 NOTE: the latch down option-allows you to place teeth in a down position at will to allow Bi directional traffic flow as needed
In ground flush mounted-latch down MODELS are available in 3 foot length or a 6 foot length
also the in ground units are available with a 1/4 " 3/8 "HD top plate for heavy loads semi trucks etc.

Features you should know about when it comes to traffic spike
Designed to last several lifetimes when properly maintained
Designed from 1/4" steel plate and will carry axel loads of CARS or personal operational vehicles
these units are designed and recommended for personal operational vehicles facilities
in dry climates a periodic vacuuming of dirt and debris will extend the life
Available in a Latch Down Model locks the teeth in the down position - for Bi Directional use:
Latch Down Feature: (optional)
For locations where it is desired to occasionally deactivate the controller, the module can be supplied with a Latch down option.
This locks down the teeth in a down position allowing free flow of traffic in both directions. the use of a 3/16 Alan wrench is all that is needed
Using the unique key only a few seconds per module is required to lock and unlock the teeth position.
Easy Attachment:
A 2 part epoxy cement is all required to attach the modules to concrete or asphalt driveways.
2 part epoxy is available with an applicator dispenser as well as a two part glue
ADDITIONALLY MOUNTING HOLES (6 per 3 ft panel) are optional as you can use fasteners to secure in concrete
ARE PRE DRILLED SHOULD YOU WANT TO ANCHOR BOLT IN THE INSTALLATION into cement
<![if !vml]>

<![endif]>
915-240-4747
Stops Unwanted Traffic Fast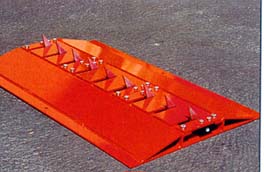 <![if !vml]>

<![endif]>
Where Peace of Mind Begins

Motorized Traffic Spikes
Click here to see Traffic Warning signs: Click Here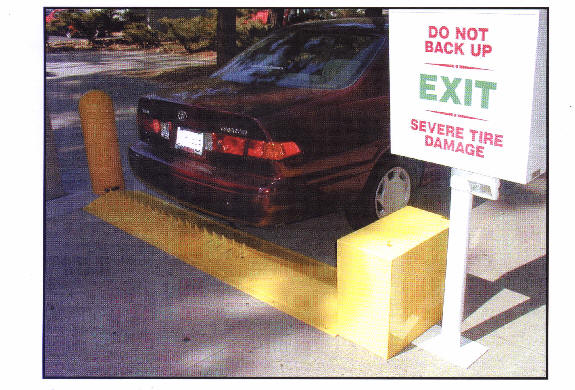 For more information on the motorized traffic controllers click here

<![if !vml]>

<![endif]>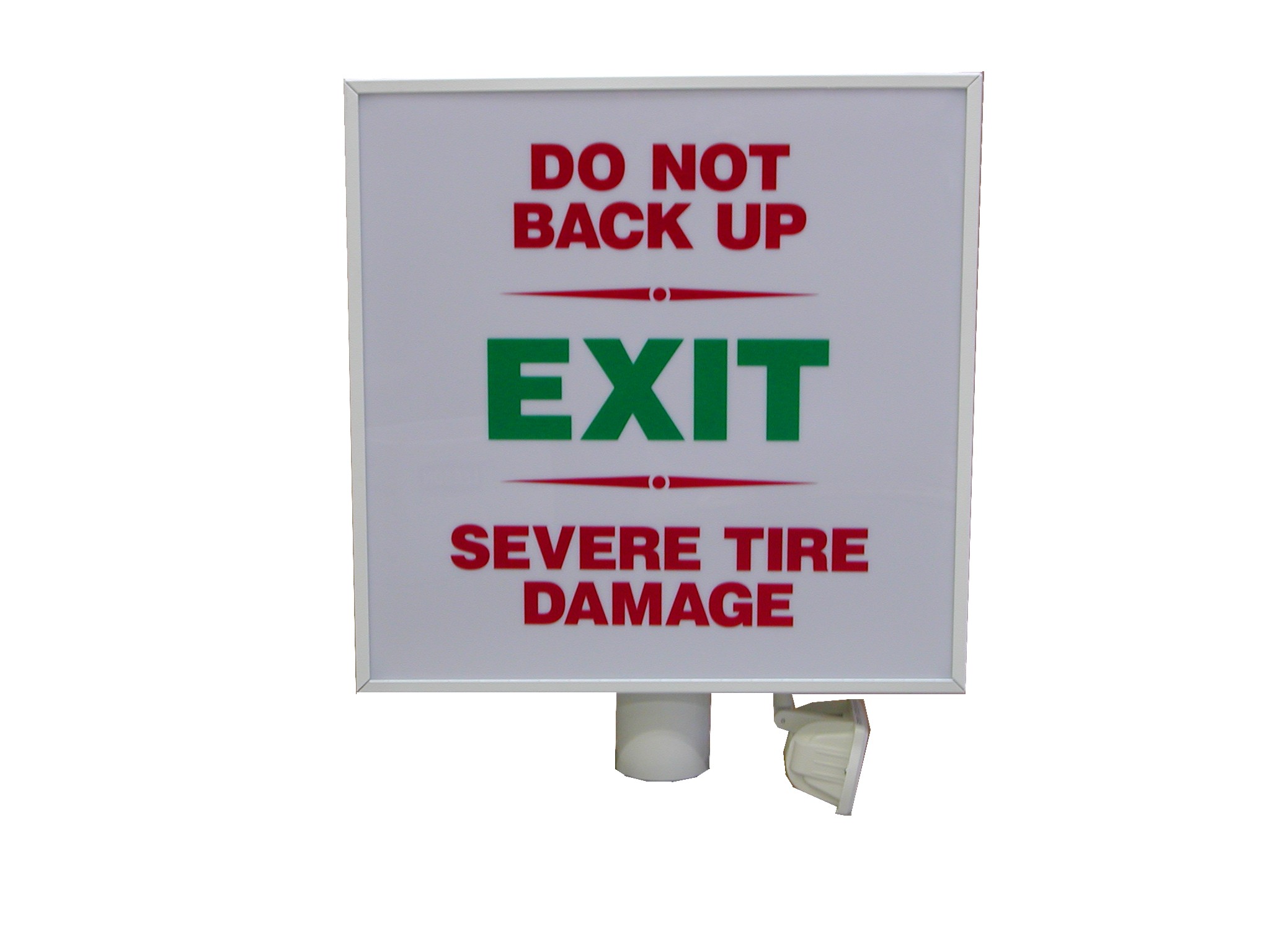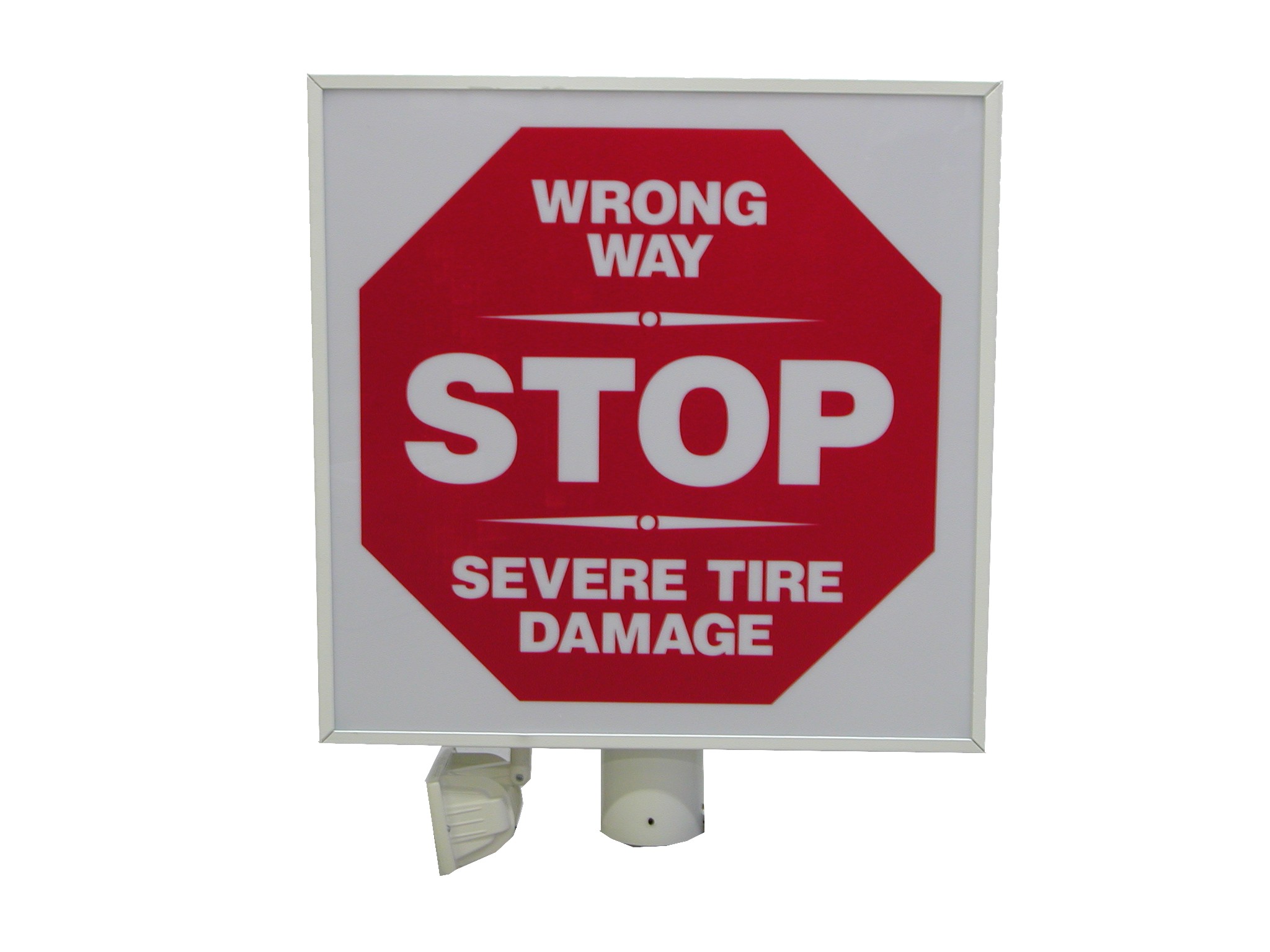 CALL FOR A PRICE QUOTE TODAY
Call 915-240-4747

For more information on the traffic warning signs click here

WHEN SPIKES ARE NOT ENOUGH CONSIDER THIS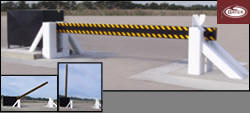 For more information on the Barriers click here

<![if !vml]>

<![endif]>
Click the Arrow to Preview Traffic Spikes and pricing


<![if !vml]>

<![endif]>
Phone 915-240-4747