<![if !vml]>

<![endif]>
915-240-4747
Where Peace of Mind Begins
Scout and Scan wedge Portable X- Ray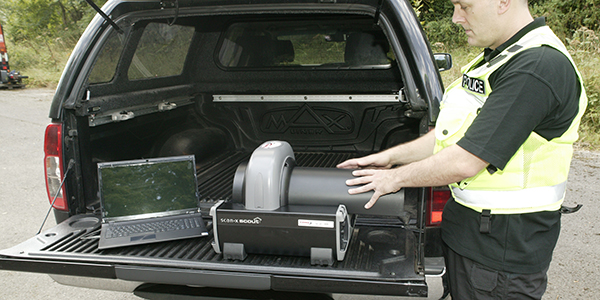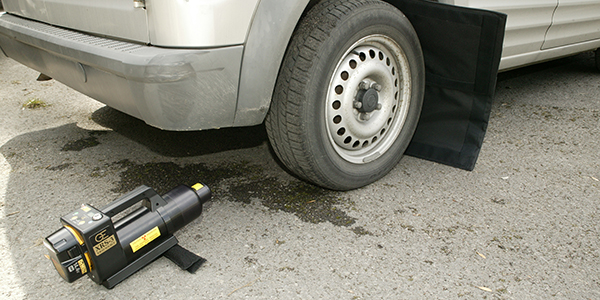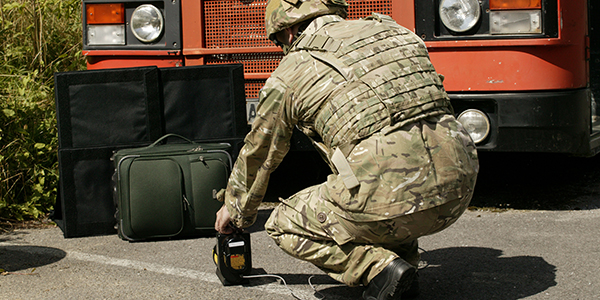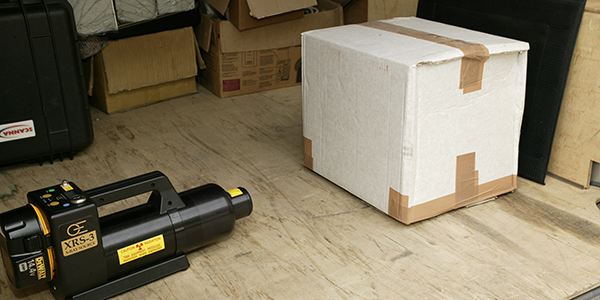 Scout Portable X Ray Scanner
is a high performance Portable x-ray imaging system using flat, flexible digital x-ray film plates to produce superb quality x-ray images.
Scout is primarily used by Military and Police EOD, IEDD and Search Teams, prisons and building security managers for mobile security investigation such as searching unattended bags and suspicious packages. It also has a multitude of other uses such as forensic work, weapons exploitation and the inspection of artifacts, artwork and industrial testing.
The Scout operates from its own in built battery and is easily set up and deployed in less than 2 minutes by one person.
ScanX Scout Image plates are completely flat and flexible, can be erased automatically after scanning ready for immediate reuse. The x-ray plates are compatible with any of the Golden pulsed x-ray generators, most CP generators and our Scan View Imaging software.
The x-ray plates can be used in multiples (in conjunction with our Flex ray system or quad plates) to investigate larger areas.
With Scan view software then stitches the individually scanned in images into a seamless large x-ray image – ideal for walls, vehicles, longer firearms and weapons.
Key features
Portable and easy to set up and use in less than 2 minutes

Thin Flexible Image plates in a range of sizes from 8 x 10″, 14 x 17″ up to 14 x 51″

Custom image plates 14″ x almost any length

Image Resolution from 130 – 50 microns and 5 line pairs minimum

Scan and erase the reusable plates in a single pass

Battery Powered for mobile field operations
X-ray Generators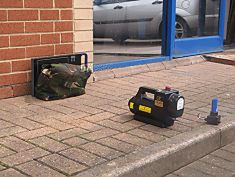 Works with most portable x-ray sources including the XR150, XR200, XRS-3

recommended continuous x-ray sources
Applications
IED Search and Investigation

Contraband Detection

Forensic Investigations

Electronic Countermeasures

Aerospace/Automotive Inspection

Castings

Electronic Components

Museum Conservation / Art studies
Image processing features
Scout uses our powerful Scan View software to give you a range of image manipulation options to get all the detail out of your x-ray image. Features include Zoom, inverse Image, b/w, pseudo color, pseudo 3D, contrast enhancement, clean image, rotation, distance, measure and show gradients.

A range of annotation tools allow you to insert text, notes and highlight suspect areas.

Database features
Scan View's database software allows you to store and manage images using searchable fields.

Raw and Stored images can be immediately exported by email or across a network.

Equipment Service and Support
Our comprehensive equipment support packages provide you with a range of service options to support your equipment in the field

and most importantly ensure its reliability and performance

Models available

Portable X-Ray :

Option 1

Portable X-Ray : Option 2

Portable X-Ray :

Option 3

Portable X-Ray :

Option 4

Product Questions:
915-240-4747


<![if !vml]>

<![endif]>
Major Credit Cards Accepted