<![if !vml]>

<![endif]>
Portable X Ray Scanners for detecting Possible or likely Explosives
Where Peace of Mind Begins
915-240-4747


Scanwedge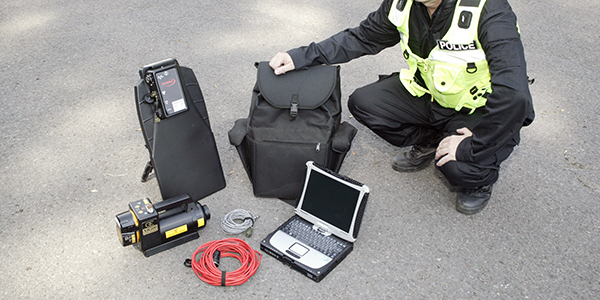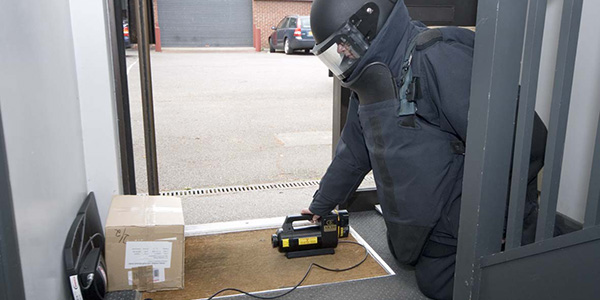 This Unit is designed as a lightweight, rapid response Portable x-ray system
for tough law enforcement and EOD environments.
Features a unique flat panel imager that is lightweight and back packable, producing high quality x-ray images time after time.
Lightweight, battery powered, robust and easy to use
contains no moving parts nor fragile components
Features a weather-protective cover for use in tough field environments.
Key features
Unique rugged and lightweight flat panel imager (imaging area less than 1" thick )

3 component operation (generator, imager, laptop) – no additional interface box needed

Direct X-ray Image Viewing with Fast rescans – take multiple x-ray exposures without the need to re-approach suspect item to retrieve the plate

Ethernet cable or wireless operation
Imaging Area
Compact 8 x 10" (20 x 25 cm)

Larger 10 x 13" (25 x 33 cm) option

X-ray Generators
Works with most portable x-ray sources including the Golden XR150, Golden XR200,
Golden XRS-3 and also recommended continuous x-ray sources

Image processing features

SW uses our powerful Scan View software to give you a range of image manipulation options to get all the detail out of your x-ray image.

Features include Zoom, inverse Image, b/w, pseudo color, pseudo 3D, contrast enhancement, clean image, rotation, distance, measure and show gradients.

A range of annotation tools allow you to insert text, notes and highlight suspect areas.

Power Options
Totally battery powered in the field for over 5 hours continuous operation

Provided in rugged pelistyle transport case with integral charging system

Database features
Scan View's database software allows you to store and manage over 32,000 images using searchable fields.

Raw and Stored images can be immediately exported by email or across a network.

Equipment Service and Support

Our comprehensive global equipment support packages provide you with a range of service options

Including support for your equipment in the field and most importantly ensure its reliability and performance

Models available

Portable X-Ray :

Option 1

Portable X-Ray : Option 2

Portable X-Ray :

Option 3

Portable X-Ray :

Option 4

Product Questions: 915-240-4747



Major Credit Cards Accepted