<![if !vml]>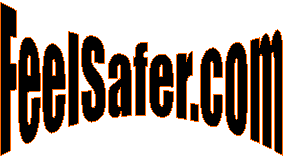 <![endif]>
915-240-4747

Amplified Ticket window Intercoms
Amplified Speak Thru Intercoms - Cutting of glass required
Stadium Style Box Office
Ticket window Speak thru Intercom
5 models to choose from
<![if !vml]>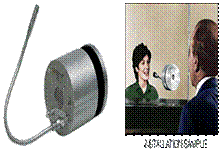 <![endif]>
Deluxe Thru-Glass Two-Way Electronic Communicator
2-way, hands-free audio communication system that provides high-quality personal communication between people
often separated by bullet resistant or Glass security
This is the most widely used system of its type in the U.S. perhaps the world.
12V DC
This is the most popular 2-way transaction intercom in the world for hands-free communication between your Agent and your customer.
Designed for continuous-duty operation. Permits hands-free, 2-way communication between the booth attendant and the customer.
VOX Voice Activated circuitry facilitates ongoing, clear, 2-way conversation at all times - as if the two parties were together in the same room.
Today's security and isolation booths are often the best step you can take to protect your employees.
But do they protect or help maintain your very important good will? Not if clerks and customers have to shout and and repeat themselves to be heard or understood.
These Talk-Thru Communicators offer a 2-way, hands-free audio system that provides high-quality communication between people separated by window or walls or other forms of isolation barriers.
It is the most widely used system of its type in the U.S., Perhaps the world.
HOW TO INSTALL...
Installation of the Intercom is a very simple, o All that's needed is a 3- to 4-in. cut out in the window
Four fasteners and two rubber gaskets for mounting are supplied. Specify barrier i.e. window thickness when ordering.
The front face and housing are easily mounted on opposite sides of the barrier using the fasteners.
The rubber gaskets prevent slippage and protect the barrier surface.
The electronic section is then inserted into the housing and fastened in place.
FEATURES:
You can select either the 115V AC model, or the 12V DC battery powered model
Designed to allow clear audible transmission of voice requests at ticket windows, box offices and more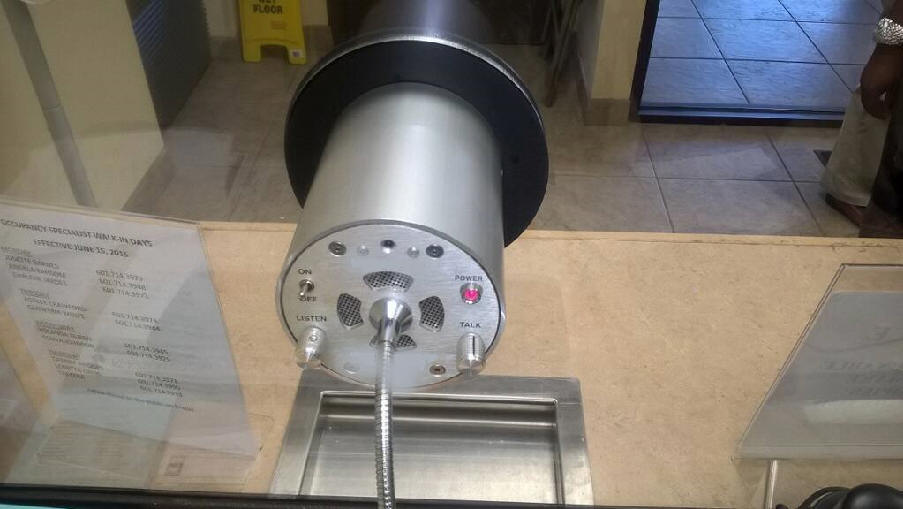 Intercom Pricing
Standard window intercom
Call 915-240-4747
M
oney back guarantee if not satisfied
warranty free 1 year exchange on any defective or mal-functioning product
Made in the US
AC Model Thru Glass Intercom without wire extension tubes
AC Model Only $975.00
AC intercom model with
2 one foot 3/8 inch satin aluminum conduit wire extension tubes
$ 1035.00
Intercom Lithium Powered Model
$ 995.00 plus shipping
Optional plug in Head Set Jack available for battery powered model $ 65.00
Non bullet Resistant adapter plates for holes larger than 3.5" inches $95.00
For Bullet Resistant Adapter Plate for 4 inch hole add $ 195.00
Bullet Resistant Inserts 1 plate for level 2 protection $ 99 each installed
and 2 inserts for level 3 protection $ 195 installed
Call 915-240-4747
Available with a 3.5 MM head set Jack for plugging in Headset w $ 65
2 one foot aluminum tube extensions to conceal power wires to AC unit $ 60
or 7 pin din plug in Headset Microphone $155 plus shipping
Standard Adapter Plates: Non Bullet Resistant
used to Mount the intercom to glass depending on the hole size
Note : No adapter plate is required for holes in glass between 3 to 3.5 inches in Diameter
Note: Non bullet resistant adapter plates are not required for holes that are 3' to 3.5" inches
non bullet resistant adapters plates are available in 4 inch 5 inch 6 inch hole diameters $95.00
Bullet Resistant Adapter Plates is needed
if the hole size is 4 inches in bullet resistant glass a standard adapter can be used can
hole sizes larger than 4 inches in Bullet Resistant glass requires a bullet resistant adapter plates $195.00
Bullet Resistant Inserts - center of Intercom protection
Protects the center of the intercom and creates a bullet resistant barrier
Bullet Resistant Inserts are available with 1 plate for level 2 protection $ 99 each installed
Bullet Resistant Inserts are available with 2 inserts for level 3 protection $ 195 installed
General Info
Note if going in a Bullet resistant window
the window intercom unit is a 4 inch in diameter so if you have a 5 inch hole in Bullet resistant glass
You will have 1 inch surrounding intercom that isn't bullet resistant
Without a bullet resistant adapter plate, that portion surrounding the intercom wont be protected
and will require a 6 inch adapter plates (2 plates) to provide full protection around the intercom and to hold unit on glass
Note if you have a bullet resistant window with a 4 inch hole you can use a standard adapter plate set and only need inserts to protect the center of the intercom
Note holes size of 3.5 to 3" inches you wont need adapters plates regardless of the kind of glass
however larger holes 5 inch or 6 inch will require two adapter plate one inch larger than the hole size
Call 915-240-4747

30 Day Money back guarantee just pay shipping
free 1 year exchange on any defective or mal functioning product
Made in the US

<![if !vml]>

<![endif]>
915-240-4747
Other models of amplified intercoms
choose from 4 different Intercom models
Thru glass AC or lithium battery Thru glass Intercom
wedge countertop intercom -no Hole required
countertop master control station / thru glass window Intercom

Major Credit Cards Accepted
915-240-4747

<![if !vml]>

<![endif]>