<![if !vml]>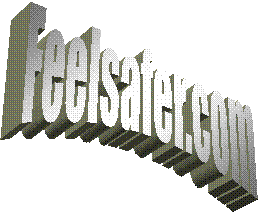 <![endif]>

Where The World Can Find EXPLOSIVE DETECTORS!!!


Introducing the Trace E 3500 Handheld Advance Chemilumina Explosives Detector some of the most advanced chemical detection systems in the world,
including its exclusive GC-IMS, EVD and NDS lines of trace detection.

The E 3500 is the world's first and most recognized portable explosives trace detector that uses Cheminoluminescence (Chemilumina).
The E 3500 is the only portable device capable of detecting the presence of
all threat explosives, including ICAO, taggants, military plastics and TATP.
It also does not use any external carrier gas or radioactive source.

If portability, quick detection and clear results are crucial, then this is
the explosives detector needed. The E 3500 offers extremely fast and
stable detection with very high selectivity for explosives and immunity
to humidity or contamination problems. The E 3500 detects traces of
both particulates and vapors, allowing for non-invasive searches of
luggage, mail, vehicles, documents and containers.

Fast and Proven:
The E 3500 has proven to be capable of
detecting plastic and high vapor pressure explosives rapidly—
giving clear results you can trust. Luminol Chemiluminescence
is an ASTM-EPA standard method for atmospheric monitoring
of nitrogen dioxide.


No Radioactive Isotopes or Radioactivity


Sensitive and Selective: The E 3500 can detect minute traces
(low nanogram level) of C-4, TNT, Dynamite, RDX, EGDN, DMNB,
PETN, Semtex, Ammonium Nitrate, ANFO, Urea Nitrate, Nitroglycerine,
and TATP with low false alarm levels and few interferents. Immune
to variations in humidity and environmental conditions.


Portable: The E 3500 is self-contained, rugged and lightweight
(less than 3 kg) and comes in a fully equipped, rugged carrying case—
ready to use when and where needed.


Easy-to-Use: The E 3500 is ready for operation within thirty seconds
from turn on. When necessary, any minimal cleaning takes only a few
seconds. The simple push of a button automatically activates
the sampling and analysis mode. Results are displayed on an easy-
to-read LCD making the E 3500 ideal for all non-technical
personnel. ICAO taggants and tagged explosives.

The E 3500 is flexible and easy to operate, offering both vapor and
particulate sampling without the use of a radioactive source or external
carrier gas. Vapors are sampled directly via the sampling nozzle. Particulates
are sampled by swiping a suspected object with cotton gloves or other
means and transferring any traces to the unit. This dual capability enables
users to select the most suitable method of sampling for the explosives of
interest. The E 3500 starts processing samples immediately and gives
results in just seconds. All results are indicated on the LCD graphical display
and numerical display. The world's first and most recognized portable
explosives trace detector, the EVD-3000,
ideal for:
Police and bomb squads
Airports
Customs and Border crossings
Military Defense
Seaports and containerships
Field or forensic use
Nuclear facilities
Courts of law
Embassies or consulates
Postal Stations
Commercial
Corporate or VIP Headquarters
Correctional
Federal buildings
Railway, Bus and subway terminals
Special events, leases, rentals
Detection Principle
Luminol Chemiluminescence - disposable cartridge
No radioactive source, and no licensing or radiacitve calibration applicable.

Detectable Compounds
Most military (including plastic) and commercially available explosives,
C-4, TNT, dynamite, EGDN, nitroglycerine, PETM, Semtex, RDX, ANFO,
ICAO taggants, (DMNB, EGDN, o-MNT, p-MNT), Urea Nitrate and TATP

Sampling Capabilities
Vapors and particulates - Dual Mode

Typical Sample/Analysis Time
Sample: 5-30 seconds (user selectable based on application)
Analysis: within 15 seconds

Initial Warm-up Time
30 seconds

Carrier Gas
None required (ambient air)

Controls
Power switch
Keypad
Automatic vapor/particulate selector
Volume control (with optional earphone)

Operational Status Indicators
LED indicator lights
4 X 20 LCD graphic display

Data Storage & Communication
1000 retrievable data records
RS-232 serial output port for remote control and monitoring

Power Supply
12 volt DC rechargeable battery pack
External battery pack
12 volt AC adapter

Operating & Storage Temperatures
Operating: 0°C to +55°C (+32°F to +131°F)
Storage: 0°C to +65°C (+32°F to +149°F)

Weight & Dimensions
Unit weight: less than 3 kg (6.6 lbs.) in ABS plastic shielded case
Unit dimensions: (LxWxH) 51 x 14 x 11cm / 20 x 5.5 x 4.3"
Shipping Weight: 12 kg (26 lbs.) in steel-reinforced, foam-padded case
Shipping Dimensions: (LxWxH) 57 x 26 x 39 cm / 22 x 10 x 14"

Warranty
One year return to manufacturer


See all Models Models of Portable Explosives Detectors
EVD- 2500 Portable Explosive Detector
EVD-3000 Portable Explosives Detector
E-3500 Portable Explosives Detector

<![if !vml]>

<![endif]>
Major Credit Cards Accepted
915-240-4747
Call 915-240-4747 and Order Today,
Security Product's Unlimited
Saves You Money