<![if !vml]>

<![endif]>
Hy- Security Strong Arm -Lift Barriers Gates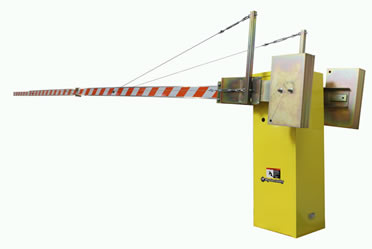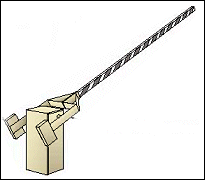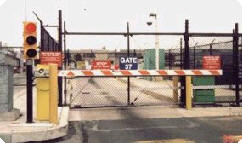 HTG 320 SERIES BARRIER GATE OPERATOR
The HTD 320 Series barrier gate operator comes in several versions and will handle arms up to 36 feet. This powerful hydraulic operator has all the standard features of other Hy-Security gate operators, including self-locking and soft start and stop for heavy arms and has no limits on daily duty cycles. Features sophisticated hydraulic design with no gearboxes, chains, sprockets, belts, clutches or rotary limits to maintain. Soft Stop is standard to reduce wear and prolong the life of the installation. All HTG Series operators are available with 24-VDC motors and uninterruptible power supplies. Anti-corrosion finish, electroplated, then coated with a high gloss powder paint finish. Inside mechanism diagram available. - 5 year warranty
HTG 320 SERIES BARRIER GATE OPERATOR SPECIFICATIONS: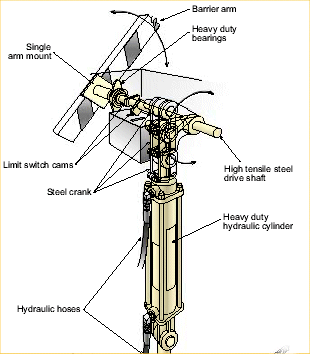 the HTG 320 Series has been tested to over one million cycles without failure
mounting bolts are concealed in the interior of the operator
chassis is formed steel plate, and incorporates uni-body construction to assure structural integrity
the standard color is safety yellow with galvanized sheet metal cover
cover and chassis are finished with a five step baked-on powder paint to provide corrosion resistance
the hydraulic system features the latest technology, modular manifolds and individual replaceable
cartridge valves. This technology enables the HTG 320's smooth soft start and gentle soft stop features to keep the barrier arm fully under control at all times, preventing shock loads to the operator fully compatible with all standard access control equipment
This hydraulic barrier arm operator long outlasts its competition.
Strong Arm™ meets
the demanding reliability requirements of corporate, industrial and governmental users
and the very long arm needs of specialty applications like airport runways and multiple
traffic lanes.
Applications: Industrial, government, aviation, military, corporate, commercial.
Site: Ultra reliability. High cycle. Heavy arms. Wide openings. Low maintenance.
Typical Sites: Port, railway, drawbridge, petrochemical, corporate campus, airport runway, traffic control.
Operator: Smart Touch controller with diagnostics and integrated security reporting
(page 2-3). Industrial grade components. 2 to 8 sec. open or close. Up to 36' arms. Wood,
aluminum, fiberglass side or yoke mount arms. All voltages / phases. Continuous duty.
Out-of-box synchronization with all operators for master-slave, sally port or
other specialized, multiple operator applications.
Options: HY-5A intelligent vehicle detectors. UPS battery backup. Custom colors.
Compatible with all available access control, safety, vehicle detection and many other accessories.
Models Available plus freight and other options available
StrongArm 14F – HTG 320-2
StrongArm 14F – HTG 320-2
StrongArm 20 – HTG-320-3
StrongArm 20 UPS – HTG 320-3 .
StrongArm 28 – HTG 320-6
StrongArm 28 UPS – HTG 320-6 DC
StrongArm 36 – HTG 320-8
StrongArm 36 UPS – HTG 320-8 DC
Where Peace of Mind Begins


Questions ? Email or call
Major Credit Cards Accepted
Call 915-240-4747 and Order Today,
Security Product's Unlimited
Saves You Money