<![if !vml]>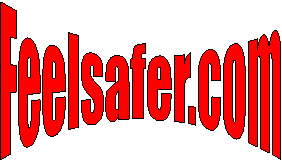 <![endif]>

"Blast Containment Receptacles
The Only Reliable Alternative to Handling Potentially Dangerous Suspect Mailv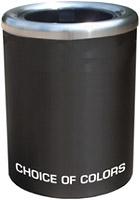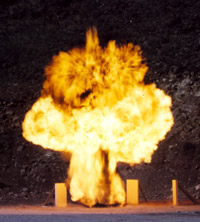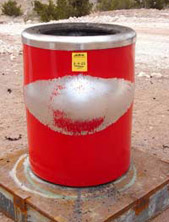 v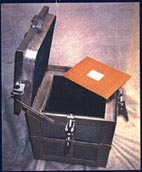 Trash Receptacles, which are a necessity for waste management, pose a serious threat to Public Safety
considering how easily they can conceal an explosive device planted by a terrorist.
All our bomb receptacles were successfully tested at the Energetic Materials Research and Testing Center located in Socorro, New Mexico.
Live demonstrations were also conducted at the USMC HQ located in Quantico, Virginia.
A trash receptacle can become part of an attack that maximizes the intensity of the bomb by spraying shrapnel and fragmentation at great distances.
The only way to determine the legitimacy of a bomb receptacles' containment capabilities is by comparing the test report data,
which must include post detonation photos to the supporting video taken during the testing
Special Wall Technology, tested to withstand various capacity explosions
Initial blast is contained horizontally and remaining blast energy is directed vertically.
Features Design and Appearance

Designed with no metal parts of in the blast path which could fragment and become airborne during an explosion.
Designed with a Stainless Steel Lid which remains attached to the waste receptacle.

Galvanized edges, walls and drains provide corrosion resistance in most environments.

Sturdy galvanized exterior walls are factory covered with metals or standard color and texture laminates.
Laminates can also be custom designed with special art, logos or official seals (100 Piece Minimum).
Dings and dents will be minimized with laminate over metal and they also resist fading compared to painted surfaces.

Laminated exterior can be replaced by a local laminator if damaged or color schemes are revised.

Attractive and durable polished stainless steel LID is standard on all models.
Top will not discolor from tobacco products and can be cleaned and buffed again and again.
Plastic liner accepts multiple size garbage bags , which are easily removed when full.
Attendant can easily remove a full bag of trash when required

Flexible internal drainage from bottom or side.
Spillage can also be stored internally for later clean up and wash down.

Installation :
On-site placement, leveling, and anchoring with single point pickup and stainless steel anchor,
Installation and Maintenance instructions are included with every order
Technical assistance is also available at no charge via email or phone.
On site supervision and/or installation services can be provided for a fee.

Meets:
Americans with Disabilities Act (ADA) compliant.

Dimensions: 29" Diameter & 37.5" Height (39" with leveling legs extended).

Designed, built, and tested to last , Made in the USA using only US purchased materials.

Custom Designed Lifting Tools is provided with every order, however commercial lifting equipment will be required for various placements

Mail Room Security Unit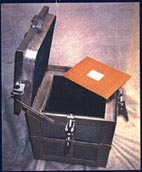 Device Isolation Unit
The Isolation unit is designed for the safe containment and movement of postal bombs
In tests the unit has demonstrated the ability not only to protect the surrounding area from the blast but contains the fragmentation that will later form
reduces blast overpressure
tested and proven by UK Ministry of Defense
fail safe and simple catch operation
easily maneuverable
fits under standard work surface Great for small mail rooms

<![if !vml]>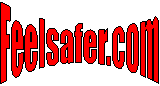 <![endif]>



915-240-4747