<![if !vml]>

<![endif]>
Token Accepter for gate or access control gates
Phone 915-240-4747
Toll Free 915-240-4747
Token Gate Controller Machine for unattended entrance or exit of designated Parking Areas
Works with any Lift arm gates or motorized traffic spikes Controler
Can be used with virtually any Automated barriers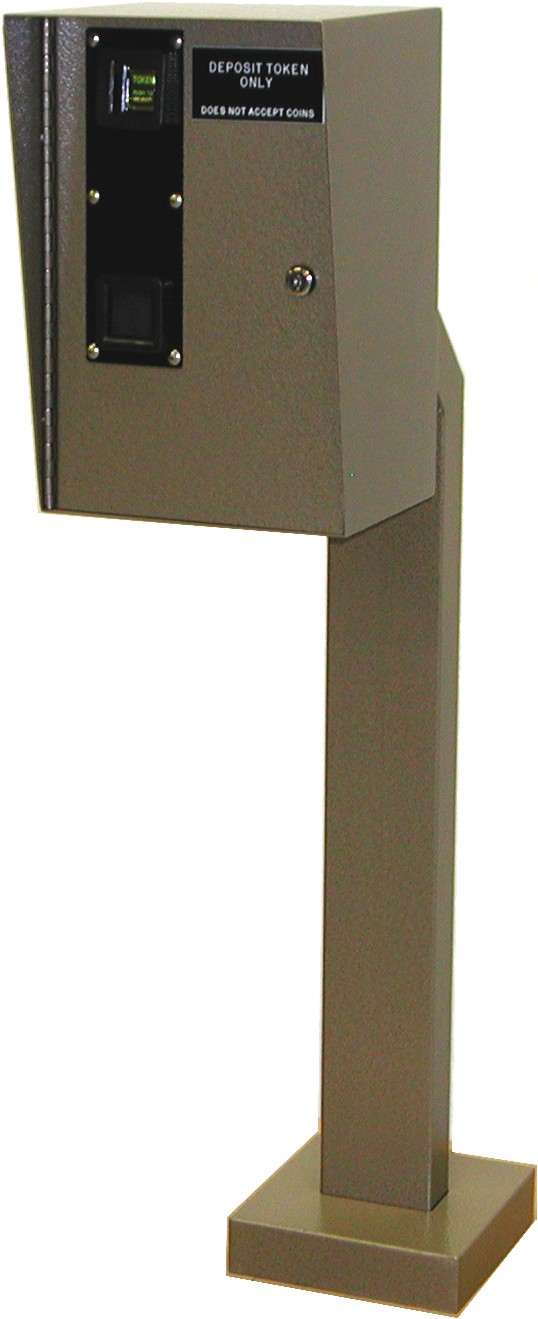 Available in White , Black or Yellow

This picture may not resemble the exact unit available with a Standard or a Heavy duty Pedestal

TOKEN

CONTROLLER for allowing access or exit at controlled check points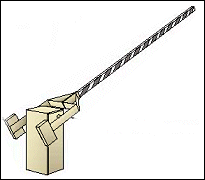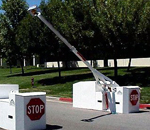 The Token Controller is a high quality, low-cost access control device.
The controller accepts only tokens and will reject coins.
To combine monthly (contract parking) with token operation, a card reader can be added.
TECHNICAL DATA:
Housing Weather resistant heavy 14-gauge steel construction
Hinged front door with key lock
Mounts on pedestal for easy operation
Two (2) coats baked enamel finish
Token
Mechanism Single token acceptance
(7/8" diameter, standard : 1" available)
NO power required
Environmental Operating temperature:
00 F to 1100 F
Mechanical 14 1/4"High, 9 ½ Wide, 9" Deep
(360mm High, 240mm Wide, 230mm Deep)
Overall height on pedestal is 42" (1070mm)
Weight 20 Lbs. (9KG) -Pedestal
20 Lbs. (9KG) -Token
Options Token/Card controller combination (shown)
Token Station:
The housing is weather-resistant and constructed of heavy gauge steel, not less than 14 gauge. All seams and joints shall be electric bead welds.
The cabinet shall be finished with two (2) coats of primer, followed by two (2) coats of baked enamel to insure lasting beauty and protection.
The token slot shall be within easy reach of the automobile driver and shall be protected by an extended hood. A push button release shall be furnished for bent tokens.
A weather resistant access door shall be provided with a key lock to service the token receptacle area.
Key Benefits
Inexpensive and easy to install.
No power required.
Ideal for free entrance (gate or traffic controller) and token exit applications for office buildings medical centers, etc.
Tokens
1000 tokens $ 450 or $ .45 cents each
500 tokens $ 275.00 or 55 cents each
300 tokens $ 19456vcxcvnml
.00 or $ .65 each
200 tokens $ 150 at $ .75 each.
100 tokens $ 85.00 tokens or .85 cents each
plus shipping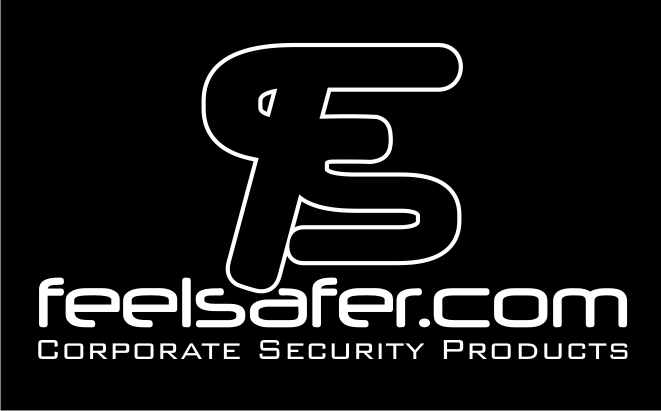 A value of a machine at just $ 2145.00 plus freight
<![if !vml]>

<![endif]>
Phone 915-240-4747
Toll Free 915-240-4747
Where Corporate Peace of Mind Begins